Ergobaby March Newsletter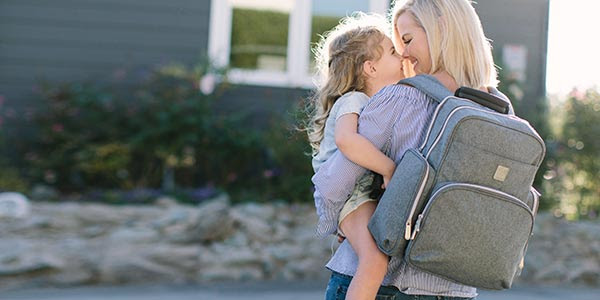 Bring Your Baby – and Your Stuff – Along for the Ride!
Your baby is everything, and you carry her close. But what about all of the things you'll need to bring along for your little one? Our new diaper bags take care of that, providing a beautiful way to transport all of the items your most precious cargo may need while you're out adventuring. With 12 pockets to store life's necessities, you'll be babywearing – and organized- in style!

---
We're Coming to a City Near You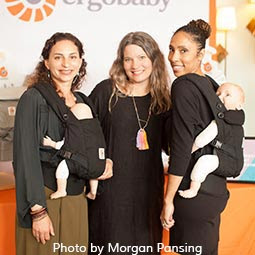 We're excited to travel across the country sharing the babywearing and baby love with expectant parents from Denver to Calgary, Canada. Our events manager, Kelly and her team of brand ambassadors recently convened at our HQ here in LA where they learned about the latest from Ergobaby, babywearing tips and tricks, as well as a chance to meet each other and connect IRL! We'd love to meet you on the road.
Check out the calendar to see when we're visiting a city near you. And of course, bring a pregnant friend…everyone who visits our booth at an event and signs up for our newsletter will get a discount at Ergobaby.com, so don't miss out!
This month we'll be at the following events, get your tickets now.

---
You've Got This… But, We're Here to Help!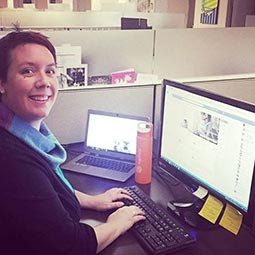 Can't make it to see us in real life? Join our online community, Love Carries On. Our babywearing educator, Laura Brown, will be there to answer your babywearing questions. She will also be doing video demos, impromptu FB live tips sessions and giveaways. And be sure to watch our official Facebook page and Instagram for Tips Tuesday how-to videos and lives with some of our expert advisors in the baby arena.


---
Awards Season is Here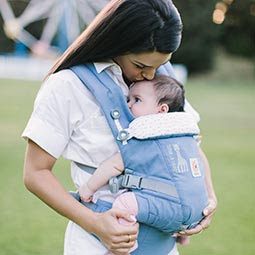 We know, you are sick of hearing "Who are you wearing?" this awards season, but that question works in the babywearing world year round "WHO are you wearing?" But with awards, comes voting and we're excited to announce we're nominated this season in the Fit Pregnancy Best Baby Awards in the Infant Carrier and Nursing Pillow categories. We'd be ever so honored if you voted for us. (And stay tuned, we'll be doing a giveaway soon too).

JOIN THE FAMILY
#ErgobabyEveryday #LoveCarriesOn