Expert (and cute!) Sure-Fire Sleep Tips | Ergobaby September Newsletter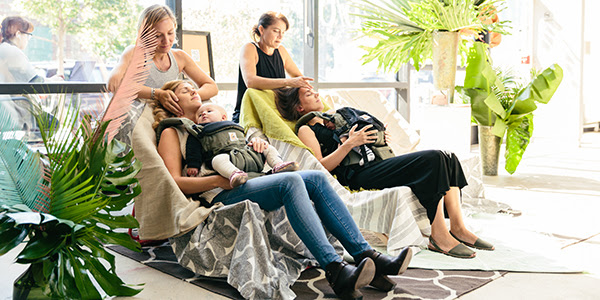 Mama Makes It Happen with Omni 360 + Giveaway!
This past week, we celebrated the launch of the Omni 360 baby carrier with our friends at Well Rounded NY. Expecting and new mamas were pampered and supported as they shared all the things they can do with their Ergobaby Omni 360 (including getting face massages, hollah!!). Strong, loved, adventurous, powerful and free…you can have it all.
Our all-in-one, newborn ready Omni 360 has all the carry positions. Omni 360 grows with you from week 1 to 36 months (7-33 lbs.). Our crossable shoulder strap gives a personalized fit, when you need every option.
Be a part of the celebration by entering the Mama on the Go Giveaway now!

---
What Happens When You Wrap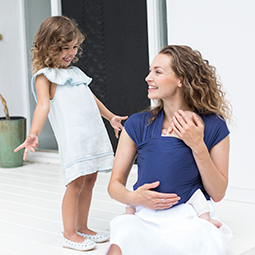 Those first months with a newborn baby are just the sweetest. Babywearing is a great way to keep both mother and baby happy, while allowing for the tasks that parents need to do while still caring for an infant. Babywearing also has been proven to be good for both baby and mother, on a physiological, mental, and physical level.
We are happy to introduce another way to keep baby close. Wrapped in love, the Ergobaby Wrap envelopes baby in a nurturing nest, which is so important for that fourth trimester. The wrap will be available in early Fall, so be sure to stay tuned for the release.


---
Sleep Tips: More Sleep for Baby (and you!)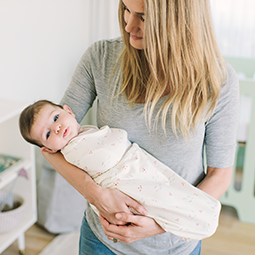 Experts agree that swaddling as part of a regular nighttime ritual is the key to peaceful baby sleep. We just introduced a few more adorable ways to swaddle baby. Fly Me Away(to dreamland!), Hedgehog and Cupcakeenvelope your babe in cuteness while you enjoy peace of mind.
Lots of parents often ask about swaddling and many are not sure of either the best way to do it, or even why they should be doing it in the first place. There are lots of reasons why many parents choose not to swaddle their newborn babies, but far greater reasons why you should!


---
Hello Fall Sale – 20% Off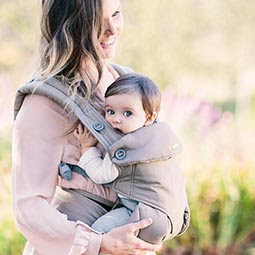 We are saying hello to fall and goodbye to some of our favorite baby carriers and swaddlers. We need to make room for new styles, so we are offering these much loved designs at 20% off. Quantities are limited, so hurry on over to our website because once these styles are gone, they are gone!