Josa Tulum in InMexico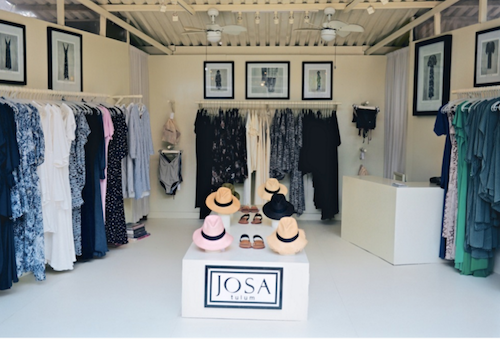 The style that characterizes Josa Tulum is like the tranquility of the Southeast Caribbean Sea. It is sophisticated, chic and the perfect way to enjoy your days in paradise.
Joanne Salt is a former New Yorker who now resides in this beautiful beach town of Mexico, as many foreigners who decide to abandon their busy lives for a more natural lifestyle do. Joanne Salt was a New York photographer but now owns, along with her partner Ana Cabello, this wonderful clothing brand. Together, these two great women created the magic that is worn by locals and foreigners of Tulum.
The idea is as simple as the product: transform the original kaftans into contemporary dresses with a touch of sensuality, versatile enough to go to the beach or to a glamorous dinner at one of the chic Tulum restaurants (or anywhere else!). READ MORE
If you are not already an affiliate for this program, you may submit your application here.