Keep Cool with NEW Omni 360 Cool Air Mesh!
Just in time for Spring, keep baby cool on all your adventures! Winner of the Bump's 2018 Best Carrier award, the Omni 360, now comes in a breathable, mesh version. The new, Omni 360 Cool Air Mesh, delivers on all of the award-winning features with a few notable additions, making it the all-in-one carrier for everyone.
Designed with soft, durable, and breathable mesh to keep you and your baby cool year round
Easily switch baby to face out or face you on the fly with our innovative sliders
Enjoy extra-cushioned crossable shoulder straps and added lumber support
All-in-one baby carrier from newborn to toddler (7-45 lbs.). Easily adjusts to fit your baby ergonomically as she grows.
The Omni 360 Cool Air Mesh (and Omni 360) is the only baby carrier you will ever need because it lasts through multiple years and multiple babies.

---
Springtime Giveaway!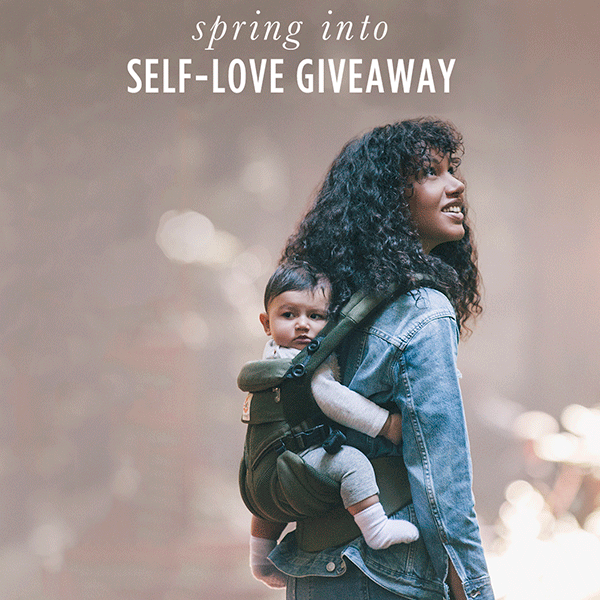 Spring into Self-Love!
We're celebrating Spring and the chance to get outdoors with our newest carrier the Omni 360 Cool Air Mesh with a giveaway! It's hard to love others well if we aren't caring for ourselves. To pamper and celebrate you, mamas, we have partnered up with a lineup of amazing brands and products to love, pamper, and help you take care of yourself.
*Enter by: 04/27/18 at 11:59 p.m. Pacific Time (PT)

---
Join Our Community
We're excited to see your comments, photos, videos, and links about our products. Please share with us at Ergobaby and each other!
#InMyErgo