Last-minute Baby and Mom Halloween Ideas | Ergobaby October Newsletter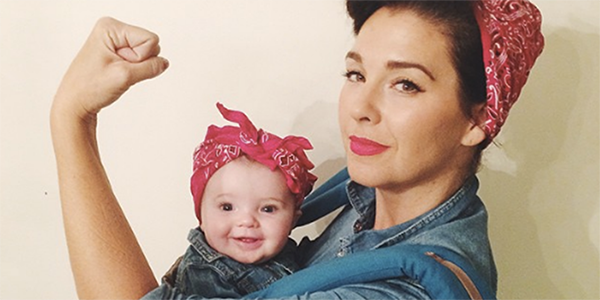 Ready for Halloween?
Halloween is just around the corner—are you ready? Here are some of our favorite mom & baby costumes. Also, be sure to tag #ErgobabyHalloween with your costume!

---
6 Tips for Increasing Milk Supply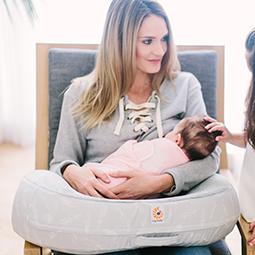 We're excited to share a few new nursing pillow covers, coming next month! They go on pre-sale today! A fourth-trimester must-have, our firm nursing pillow supports your baby comfortably and helps to keep you from slouching.
A common question from moms is how to increase their supply. Many times, it's because baby is signaling to increase feeds, which indicates a growth spurt rather than a problem with your supply. So, before you doubt yourself, trust the process! Remember that as you listen to baby's cues and feed on-demand, it's likely that your supply is just fine. Here are some ways to help boost confidence in yourself and your ability to feed your baby.


---
Hurry, So Much Cozy Baby Gear Up for Grabs… Our Fall Giveaway Ends Soon!
The crisp Fall air gives us all the feels. We've got you covered for the best of the Fall activities, from apple picking to cozying up with a cup of tea while nursing your little one. First things first: let Erica Chidi Cohen be your loving guide through pregnancy with her new book Nurture, all while staying chic and comfortable with Hatch Collection. Once baby is here, be sure mama is soothed post-birth with Dani Kenney's Vajay Spray, soothing in just the area the name would suggest. Ready to nurse? Cozy up with babe in her Kira Kids softest kidwear ever and your Ergobaby Nursing Pillow, with a cup of Dani Kenney's Boob Food Nursing Teanearby. When baby is ready for solids, you can give her organic goodness from Yumi.
Then it's time to head out with your family with the Veer Cruiser (toting the cutest ever Hazel Village doll), with baby wrapped warm and cozy on the go near your heart with the new Ergobaby Aura Wrap.
Then after your fall adventure, swaddle your little in cuteness with the Ergobaby Swaddler in cupcake. From morning til eve, we love the fall adventure. Want to make it your reality? Enter to win now…HURRY ENDS MONDAY 10/30!

Not an affiliate? Apply for this program here.