Cool Dads! | Ergobaby June Newsletter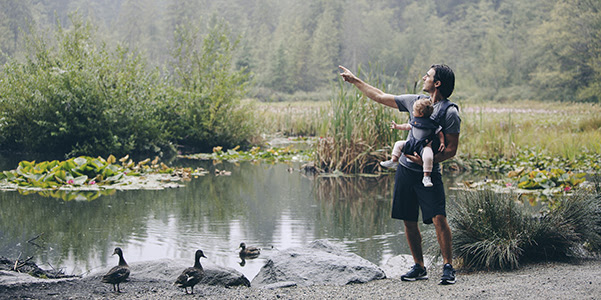 Happy Father's Day!
Thanks for being you, dad. We love your adventurous spirit and can-do attitude! We've got a special offer in honor of dads everywhere! Buy any Cool Air or Performance Baby Carrier and receive a FREE Infant Insert. That's right, dad can start babywearing from day 1 to begin the bonding! Made with breathable, lightweight mesh fabric to keep baby cool, this is a great option for hiking, enjoying the outdoors or just enjoying a backyard gathering. (It's easy. Just buy any 360 Cool Air Mesh or Performance Carrier and add any Infant Insert to your cart at no charge. No code needed.)
Need some inspiration, dad? From taking baby to work to high-altitude hiking, we love hearing babywearing stories from dads. Here's a round-up of a few favorites:
In My Ergo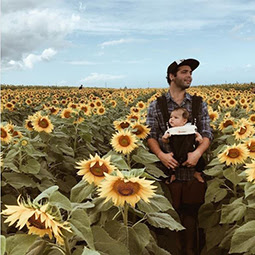 We know you are all adventurous parents. And we know that 'adventure' doesn't always mean 'sweeping mountain vistas' or 'exotic foreign resorts.' Sometimes, it's an adventure just to make it through the produce aisle without any mango avalanches. Or to your favorite local art gallery sans a single tantrum. It's these adventures, big and small [and yes, the sweeping mountain vistas too] that we want to hear about. We know that you can do anything in your Ergo, so send us your best snaps, and tell us the story of how it all happened using the hashtag #InMyErgo.
ULTIMATE DAD PACK FATHER'S DAY GIVEAWAY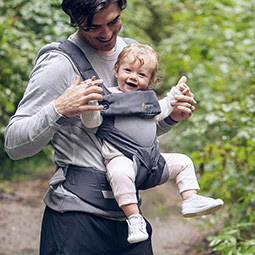 We've partnered with our friends at Owelet to bring you the chance to win the ultimate dad gear. Enter for a chance to win:
Ergobaby 360 Cool Air Mesh Baby Carrier
Little Unicorn Marindale Backpack
Freshly Picked Mocassins in Green Camo
The Owlet Smart Sock 2
Meeting New Dads Across the Country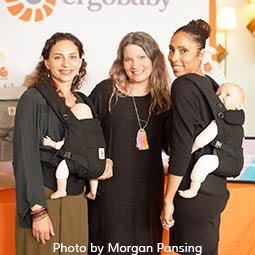 We LOVE fitting new dads in carriers! In fact, at many events, we are ONLY fitting the expecting dads since many of the mamas are pregnant and their belly gets in the way! So we would love to see any expecting parents this month.
Want even more chances to win?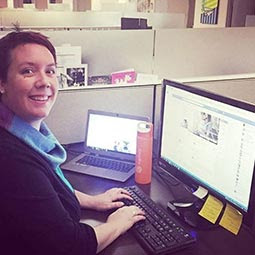 Join our online community, Love Carries On for more giveaway opportunities. Our babywearing educator, Laura Brown, will be there to answer your babywearing questions. She also does THE BEST giveaways! So be sure to join in so you can have a chance to win. Win all the things!!
Join our community (for access to the best giveaways!):
Click to login to your Affiliate Program: Avantlink, SageTrack, ShareASale