JOSAtulum Holiday Promotion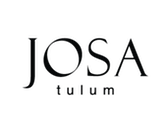 JOSAtulum is celebrating the holidays by providing this special promotion:
Save 25% on all purchases plus free shipping! Promotion starts on Black Friday and lasts through Cyber Monday.
Promotion banner below and in your creative library. Click to login to your affiliate program: SageTrack, Avantlink.
The JOSA dress reflects the simple, carefree Tulum lifestyle, yet also possesses the fashionable sophistication of the New York scene. The line mainly consists of several dress styles, all of which are wrinkle-resistant and one size. With styles and shapes that are complementary to all body types, everyone will find a JOSA dress that fits to perfection. The goal and concept of JOSA is to provide women with dresses that can be tossed into a beach bag in the morning and are there on hand throughout the day as a cover-up, yet are stylish and sexy enough to take you into the evening hours for a late cocktail or a glamorous dinner – the perfect go-to dress for all occasions.
Feel free to reach out to us at affiliates@broadbasemedia.com with any questions or special requests.
Happy Holidays from JOSAtulum and BroadBase Media.